October 2021 Garden Gazette Newsletter
For a printable version of the October 2021 Garden Gazette Newsletter (which includes all content as listed below), click here.
---
OFFICES OPEN, BY APPOINTMENT ONLY - MONDAY thru THURSDAY 8:00am to 4:00pm
Documents may be left at the front desk, during business hours, or in the black box at the front door of the office building.
Rent may be put in the drop box outside the front door of the office building or the drop box next to the library door, during business hours.
---
SPRING GARDENS
201 SPRING GARDENS RD.
BIRMINGHAM, AL 35217
205-841-5032
MAINTENANCE: 205-808-4177
STAFF DIRECTORY
Nita Clark - Property Manager, Ext. 1102
Tammy Womble - Asst. Property Manager, Ext. 1104
Deborah Butler-Service Coordinator, Ext. 1105
Annie Thomas - Senior Center Manager, Ext. 1108
---

Come join us. Play bingo for prizes on Oct.4th. Bingo will be in the center dining room.


---
COMFORT CARE BINGO
Belinda Dove, will be here to play bingo with you on October 13th in the center dining room at 10:00 AM.
---
OAK STREET HEALTH
Leonard Bell, a representative from OAK STREET HEALTH will be here on Oct.7th. He will be talking with you only on MEDICARE and to answer any questions you may have. He will meet with you all in the center dining room.
---
TRUE VINES MINISTRIES Worship Service will meet in the dining room every Thursday at 2:00 PM.
---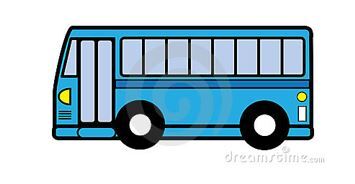 BUS TRIPS
The Spring Gardens bus is now making weekly trips. All locations will be on your monthly calendar, which is included in the Spring Gardens Gazette.
A sign-up sheet, for each trip, is located in the Center's dining room. The deadline for signing up is 1:00 PM on the day before the scheduled trip.
Any trip with less than 5 riders signed up, by the deadline, will be cancelled.
---
HUMANA
Rob Ballard, representative with Humana, will be here on October 28 at 10 AM. He will have goodie bags for everyone. Come join us in the center dining room.
---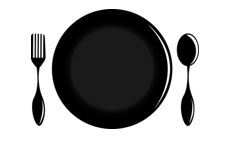 HOT LUNCHES ARE SERVED DAILY AT 11:30
PLEASE SIGN IN BY 10:30 FOR SEATING
Lunches are provided by United Way Area Agency on Aging. Donations, in any amount, are appreciated but not required. This is a nutrition program and not something you may "show up" to occasionally. Regular participation is required to receive hot, congregate, meals.
The food items, drinks, flatware and cups that are provided by United Way Area Agency are the only items allowed in the dining room. NO EXCEPTIONS. Condiments are allowed as long as they are store bought and labeled.
No one under the age of 60 years of age (unless it is a resident) is allowed to be present during lunch or participate in any other activity held at the Center during business hours. This includes children.
Policy on Foods Taken Away from the Center
Participants receiving a congregate meal shall be allowed to take home fresh fruit, unopened cartons of fruit juice; wrapped cakes, cookies and snack cakes, individually wrapped portions of corn chips or potato chips. All other leftover foods shall be discarded at the end of the serving day.
**Take only one serving of milk, juice, fruit, snack cakes & cookies with your meal. If there are leftover items, after everyone is served, you may help yourself to one additional serving. The milk must be consumed at the center.
If you would like to purchase an additional meal after everyone is served, they are available for $3.73.
Hot lunches are ordered based on the number of people that support the center regularly and are served at 11:30, on a first come, first serve basis. The lunch tickets are limited to the number of meals ordered for any given day. Be sure to sign in daily by 10:30 to get yours before they're all gone. You must sign in and have a ticket to receive a meal. Please do not sign other people on the meal list unless they are in the building. We cannot hold meals for people who have a ticket and are not present at the time lunch is served. No lunches will be served after 12:00. If, for some unforeseen reason, GA Foods is unable to provide food or the food is delivered and doesn't meet temperature requirements, we will provide a hot lunch from another source. Lunches will be provided, under these circumstances, to anyone signed up by 10:30 am.
**If you receive frozen meals at your apartment, you are not eligible to receive the hot congregate meals served at the Center Dining Room. (Based on guidelines of United Way Area Agency on Aging)
---
Pest Control
We will continue treatment inside one month and outside the next. Pest Control service will come to your unit to treat inside the months indicated. Please remember to leave the front storm door unlatched to allow entrance. If you are sick, please put a note on your door to let them know not to enter. If you experience problems with German roaches, ants, etc. you can call the office to schedule a special treatment. Pest Control is on the property every Tuesday. Not reporting roach infestation is a violation of your lease. Help us keep your apartments pest free. You can call the main number 205-841-5032 to have special treatment.
---
Laundry Rooms
The laundry rooms have been completely renovated just as your apartments have. You now have new equipment that will take a debit/credit card.
Please help us keep it clean. Do not put your household garbage in the laundry room trash cans, these are only for laundry room trash. Do not leave food or clothes in the laundry rooms. Please help us keep your community clean and tidy.
---
HALLOWEEN BINGO
Susan Schmitz representative for United Healthcare, will be here on Oct.26 at 10 a.m. to play Halloween bingo, in the center dining room.
---

Shelley Barlow will be bringing lots of Avon products.Get an early start on your holiday shopping.
OCT. 6th at 10:00 (Center's Dining Room)
---
Emergency Rental Assistance Program For Jefferson County
STATE/TERRITORY: Alabama
PROGRAM NAME: Jefferson County Alabama Emergency Rental Assistance Program
PROGRAM TYPE: County
GET STARTED: https://erap.jccal.org/

Birmingham Urban League Headquarters
1229 3rd Avenue North
Birmingham, Al 35203
205-326-0162
Email
New Hope Baptist Church
1740 Cleburn Avenue
Birmingham, Al 35211
Email
---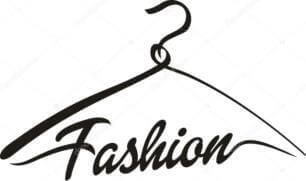 QDS BOUTIQUE

Lashan Johnson will have clothing, handbags, wallets and much more, for your shopping pleasure. You don't want to miss out on this cute stuff!
Oct. 6th at 10:00 (Center's Dining Room)
---
October 2021 Calendar
October 1 - Office closed/Dining Room open 9-1, 9:30 am Music/Oldies
October 4 - 9:30 am Bingo, 10:00 am Ceramics
October 5 - Pest Control/outside, 9:30 am Exercise Video, 12:15 pm Bank/Thrift Store
October 6 - 10:00 am Ceramics, 10:00 am Avon, 10:30 ODS Boutique
October 7 - 10:00 am Oak Street Health, 2:00 pm True Vines Ministries
October 8 - Office Closed/Dining Room open 9-1, 9:30 am Exercise Video
October 11 - No Lunches, 10:00 am Ceramics
October 12 - Pest Control/Outside, 9:30 am Exercise Video
October 13 - 10:00 am Ceramics, 10:00 am Comfort Care Bingo
October 14 - 9:30 am Exercise Video, 12:15 pm Dollar Tree/Aldi, 2:00 pm True Vines
October 15 - Office Closed/Dining Room open 9-1, 9:30 am Puzzle Day
October 18 - 9:30 am Movie Time, 10:00 am Ceramics
October 19 - Pest Control/Outside, 9:30 am Puzzle Day
October 20 - Exercise Video, 10:00 am Ceramics
October 21 - 12:15 pm Wal-Mart, 2:00 pm True Vines Ministries
October 22 - Office Closed/Dining Room open 9-1, 9:30 am Exercise Video
October 25 - Ceramics 10:00 am
October 26 - Pest Control/Outside, 10:00 am United Healthcare Bingo
October 27 - 10:00 am Ceramics
October 28- 10:00 am Humana/Rob Ballard, 12:15 pm Target Mall, 2:00 pm True Vines
October 29 - Office Closed/Dining Room open 9-1, 9:30 am Music/Oldies
---
ADSS Nutrition Program
October 1 - Menu 1
Seasoned Chicken Thigh
Black Eyed Peas
Collard Greens
Corn Bread
Banana or Fresh Fruit
Chocolate Pudding
Milk/Buttermilk
Margarine
October 4 - Menu 2
Blended Juice
Three Bean and Beef Chili
Steamed White Rice
Brussels Sprouts
Crackers (2 packets)
Orange Fruited Gelatin
Milk
Margarine
October 5 - Menu 3
Apple Glazed Pork Chop Patty
Steamed Cabbage
Country Vegetable Medley
Wheat Bread
Orange or Fresh Fruit
Banana Pudding
Milk
Margarine
October 6 - Menu 4
Broiled Beef Patty/Bun
Baked Beans
Cold Corn and Tomato salad
Shredded Lettuce/Onion/Tomato
Cherry Fruit Pie
Milk/Chocolate Milk
Mustard/Ketchup/Mayonnaise
October 7 - Menu 5
Orange Pineapple Juice
Herb Roasted Chicken Breast
Diced Sweet Potatoes
Turnip Greens
Cornbread
Oatmeal Raisin Cookie
Milk/Buttermilk
Margarine

October 8 - Menu 6
Apple Juice
Baked Rotini with Meat Sauce
Italian Flat Greens
Mixed Green Salad
Dinner Roll
Sponge Cake
Milk
Margarine
Italian/Ranch Dressing
October - 11
NO LUNCHES
October 12 - Menu 8
Orange Juice
Mac and Cheese
Speckled Butter Beans
Okra and Tomatoes
Dinner Roll
Waffle Grahams
Milk
Margarine
October 13 - Menu 9
Blended Juice
BBQ Chicken Thigh
Mixed Greens
Purple Hull Peas
Cornbread
Strawberry Fruited Gelatin
Milk/Buttermilk
Margarine
October 14 - Menu 10
Open Face Hot Turkey Sandwich on Wheat Bread with Gravy
Mashed Sweet Potatoes
Green Beans
Sliced Peaches
Yellow Cake
Milk
Margarine
October 15 - Menu 11
Orange Pineapple Juice
Beef Dog/Bun
Baked Beans
Coleslaw
Chopped Onion
Apple Fruit Pie
Milk/Chocolate Milk
Mustard/Ketchup/Mayonnaise
October 18 - Menu 12
Orange Juice
Meatloaf with Onion Gravy
Garlic Mashed Potatoes
Green Peas
Wheat Bread
Vanilla Pudding
Milk
Margarine
October 19 - Menu 13
Beef Tacos/Seasoned Ground Beef/Shredded Lettuce/Cheese/Tomato
Corn Chips
Pinto Beans
Mandarin Oranges
Milk/Chocolate Milk
Sour Cream/Mild Taco Sauce
October 20 - Menu 14
Apple Juice
Seasoned Baked Chicken Drums
White Lima Beans
Turnip Greens
Cornbread
Chocolate Cake
Milk/Buttermilk
Margarine
October 21 - Menu 15
Meatballs in Marinara Sauce
Penne Pasta
Parslied Carrots
Mixed Green Salad
Dinner Roll
Gingerbread Cookie
Milk
Margarine
Italian/Ranch Dressing
October 22 - Menu 16
Chicken Salad/Wheat Bread (2 slices)
Three Bean Salad
Lettuce/Tomato
Fresh Orange
Nutty Buddy
Milk
Mayonnaise
October 25 - Menu 17
Orange Pineapple Juice
Brunswick Stew
Brown Rice
Whole Kernel Corn
Crackers (2 packets)
German Chocolate Cake
Milk
October 26 - Menu 18
Cheesy Chicken Parmesan Pasta Bake
Green Lima Beans
California Vegetable Blend
Dinner Roll
Pineapple Tidbits
Fudge Round
Milk
Margarine
October 27 - Menu 19
Orange Juice
Sausage Patties with Sausage Pepper Gravy
Parsley Diced Potatoes
Sliced Tomatoes
Biscuit
Applesauce
Waffle Grahams
Milk
October 28 - Menu 20
Apple Juice
Salisbury Steak with Brown Gravy
Parslied Mashed Potatoes
Mixed Vegetables
Wheat Bread
Watermelon Fruited Gelatin
Milk/Chocolate Milk
Margarine
October 29 - Menu 1
Seasoned Chicken Thigh
Black Eyed Peas
Collard Greens
Cornbread
Banana or Fresh Fruit
Chocolate Pudding
Milk/Chocolate Milk
Margarine