05/06/2019
JCHA Attended One Heart in the Park April 7th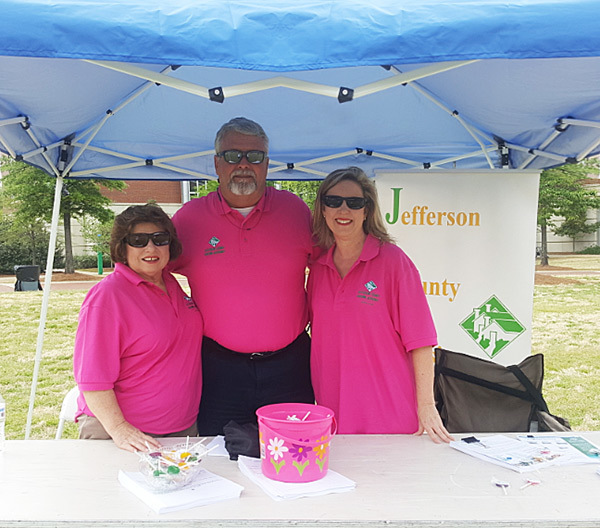 Pictured left to right: From Jefferson County Housing Authority (JCHA) Diane Clark - Director of HR, Ken Vaughan - Executive Director and Jamie Fitzwater
One Heart in the Park Event for Victim's Rights Week was celebrated on April 7th, 2019 from 2:00-4:00 pm.
An event to commemorate National Victims' Rights Week (April 7-13) held at UAB Green featuring over 30 agencies that provide services and support for crime victims in our community. One Heart is a fun and festive atmosphere for the whole family.
More information click here to visit UAB's One Heart Event Facebook page.