05/17/2022
Senior Adult Fraud Prevention Seminar June 7th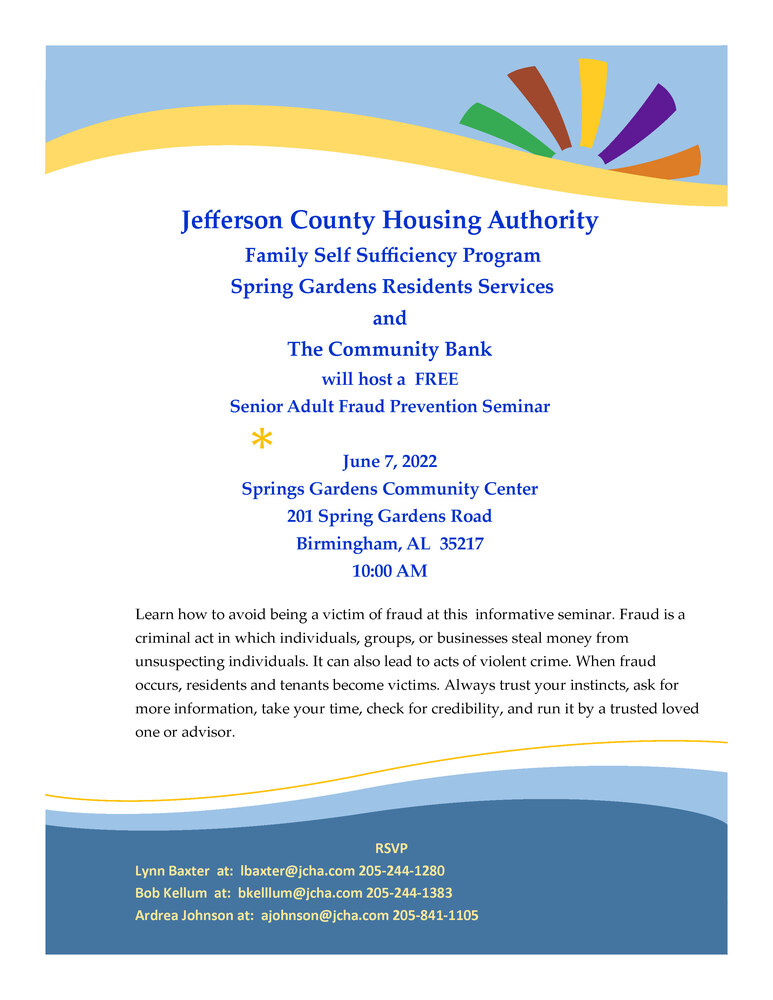 Jefferson County Housing Authority, Family Self Sufficiency Program, Spring Gardens Residents Services, and The Community Bank will host a FREE Senior Adult Fraud Prevention Seminar!
June 7, 2022 at 10:00 AM
Springs Gardens Community Center
201 Spring Gardens Road,
Birmingham, AL 35217
Learn how to avoid being a victim of fraud at this informative seminar. Fraud is a criminal act in which individuals, groups, or businesses steal money from unsuspecting individuals. It can also lead to acts of violent crime. When fraud occurs, residents and tenants become victims. Always trust your instincts, ask for more information, take your time, check for credibility, and run it by a trusted loved one or advisor.
RSVP