12/14/2021
Gallery Services Donated 12 Days of Christmas Displays from Local Architects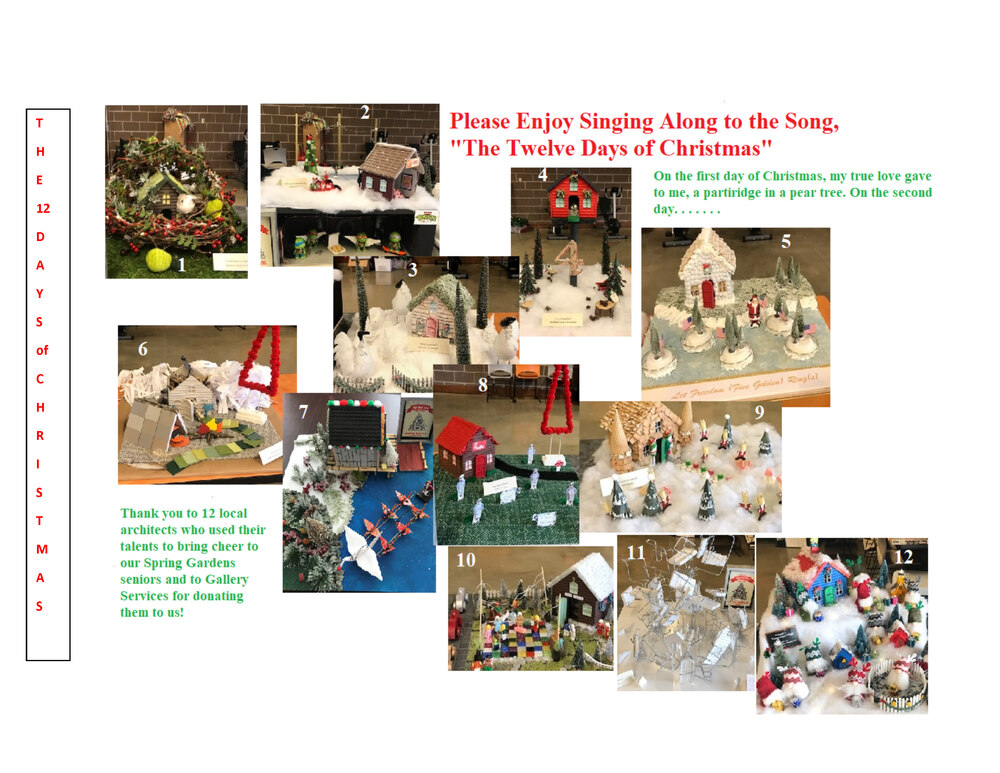 Please enjoy singing along to the song, "The Twelve Days of Christmas".
On the first day of Christmas, my true love gave to me, a partridge in a pear tree. On the second day......
Thank you to 12 local architects who used their talents to bring cheer to our Spring Gardens seniors and to Gallery Services for donating them to us!