07/30/2021
Landlords - New Opportunity to Rent Units Quicker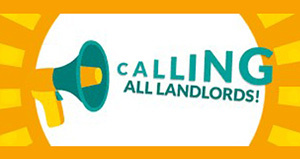 Landlords, if you have any units available for rent - all bedroom sizes, please list them on AffordableHousing.com immediately.
As you may have heard, Jefferson County Housing Authority has received 49 Emergency Housing Vouchers from the Department of Housing and Urban Development through the American Rescue Plan Act of 2021 as relief to address the continued impact of the COVID-19 pandemic on the economic, public health, State and local government individuals and local businesses.
Emergency Housing Vouchers are to assist the following individuals and families:
Homeless
At risk of homelessness
Fleeting, or attempting to flee, domestic violence, dating violence, sexual assault, stalking, or human trafficking, or
Were recently homeless or have a high risk of housing instability
POTENTIAL LANDLORDS CAN REGISTER THEIR PROPERTY ON AFFORDABLEHOUSING.COM
The Emergency Housing Voucher (EHV) exists due to the American Rescue Plan Act of 2021. The following services can be provided by the Housing Authority under the EHV program:
Application fees/non-refundable administrative or processing fees/refundable application deposit assistance.
Holding fees (jointly agreed upon the PHA and the owner). An amount requested by an owner to hold a unit that is rolled into the security deposit after an application is accepted but before a lease is signed.
Security deposit assistance (if other sources are not available) and the amount is not to exceed one month's rent. Security deposit will be paid directly to the owner.
Utility deposit assistance/utility arrears (if other sources are not available).
An incentive, up to $500 to help cover damages and/or rent and other amounts owed under the lease that exceed the security deposit at move-out.