12/13/2022
Dec 20th Zoom for Section 8 Prospective & Existing Landlords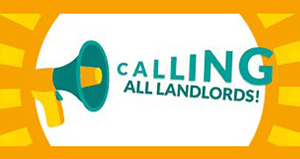 Open House For Section 8 Landlords
Current JCHA Section 8 Landlords or someone who is interested in becoming a JCHA Section 8 Landlord, please Zoom with us. We have two Zoom sessions scheduled on Tuesday, December 20, 2022.
9:00 AM - 11:00 AM

Meeting ID: 858 3230 1439
Passcode: 377704



1:00 PM - 3:00 PM

Meeting ID: 869 4018 4661
Passcode: 922239
Session Topics:
Meet the Section 8 Staff - Put a Face with a Name
Review of the Housing Assistance Payment Contract
How to Accurately Complete the Necessary Paperwork to Prevent Delays in Processing
Reasons Why You Should Post Your Property/Properties on AffordableHousing.com
Encourage Owners to Buy Properties Outside of Poverty Areas
Most Common Inspection Deficiencies
The event will answer questions and address concerns that you might have.
We look forward to Zooming with you!
Barbara Carson,
Housing Choice Voucher Supervisor